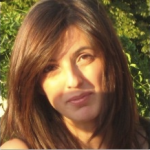 Cinzia Boccanera - Veterinary Surgeon
She graduated with honors in Perugia in 2001. After making a period of training in Italy under the supervision of Prof. Paolo Buracco (Dipl. ECVS c.a.) at the University of Turin, and then at the Clinica Veterinaria Malpensa as second surgeon, she settled in Rome where she specializes in clinical neurology and neurodiagnostic, neurosurgery and emergency surgery at the Clinica Veterinaria Roma Sud.
On 2006 she was at the College of Veterinary Medicine of North Carolina State University for a "veterinary neuroscience and advanced clinical neurology/neurosurgery" course.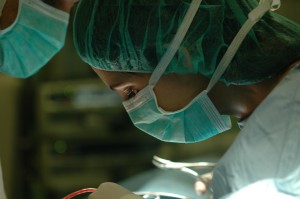 From 2006 to 2010 she was responsible for the Neurology Department at the Ospedale Veterinario Gregorio VII in Rome. In the period 2010-2011she has completed a period of study at the clinic Jaggy Praha (Prague, Czech Republic) under the supervision of Dr. Petr Srenk (Dipl. ECVN).She currently works in Rome dealing with clinical neurology, neurodiagnostic and neurosurgery.
Member of SINVET ESVN, she has participated in numerous national and international conferences.
---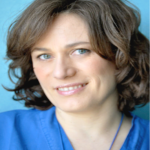 Elsa Pollaci – Veterinary Surgeon
She graduated with honors in Messina, Veterinary Medicine Faculty in 1999.
After graduation she spent two years abroad at the clinical department of small animals University of Liege, where she received his degree in 2002 Internship.
Back in Italy carries out a period of surgical training at the University teaching hospital of Turin, under the supervision of Professor Buracco.
In 2004 she obtained a graduate diploma in clinical pathology of pets at the University of Milan.
From September 2003 to April 2014 she collaborates with the Veterinary Clinic South Rome as a surgeon.
From June 2014 she collaborates with the private Veterinary Clinic San Marco di Padova and clinical Ethiopia Rome carrying only surgical activity, with particular interest in soft tissue surgery.
---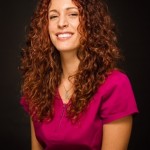 Giorgia Mastrangelo – Veterinary Surgeon
She Graduated with honors in Perugia, Veterinary Faculty in 2007. On 2007 she attended the three year Veterinary Acupuncture course by the Veterinary Small Animal Acupuncture Society (itvas).
On 2010 She attended an Externship at the Small Animal Internal Medicine DEpt. of Veterinary Teaching Hospital, Vetsuisse Faculty, University of Zurich and later attended many internal medicine courses showing interesting in gastroenterolgy, nutrition ad physical therapy.
Since 2015 She's taking the three year "Animal Osteopathic degree" by IFOA (istituto di formazione in osteopatia animale).
Member of SIFIRVET, she works in Rome at the private Practice Pievaroli Hospital and she even works as acupuncture and physical therapy consultant for many veterinary private practices.